Where are GIFs going in 2016? Hear it from the GIPHY team
If you don't know it yet, Giphy is one of the best places in the world to search for, share and create GIFs. GIFs from GIPHY pop up everywhere on Facebook. You might have also noticed the GIPHY app in Facebook Messenger.
Recently, the Giphy team released an Opera extension to help you keep up with the latest trending GIFs. With the Giphy Opera extension, you can even drag and drop your favorite GIFs into your GMail compose window. Time to make your email more fun!
I had a chat with the Giphy team. They share their all-time favorite GIFs and tell us.
Give us your treasures! Which are some of your all-time favorite GIFs?

via GIPHY

via GIPHY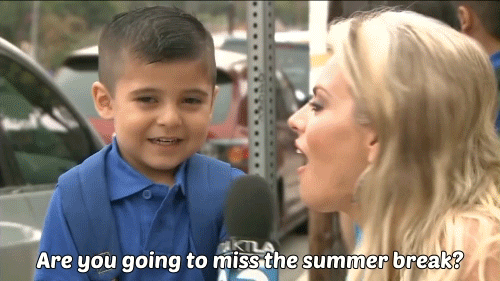 via GIPHY
Haha these are hilarious (and the last one was adorable)! Going back to the basics. How do you pronounce GIF, as well as Giphy? With a hard G or a soft g?
Hard Gs for Hard Gs. But also, who cares.
How many people are part of the team? Where are you all based?
Giphy is about 30 people, mostly based in NYC, with some of us on the west coast of the United States.
What do you think is the emotional appeal of GIFs on the internet? Why do people so often use GIFs instead of just linking to a video?
We think visual expression is core to how we communicate as humans. It's why an in-person meeting is better than a phone call. GIFs are a visual way of conveying complex and nuanced emotions with ease. So if you search GIPHY for "surprised" you will find thousands of GIFs, all with a slightly different shade of surprise. As a sender this is great because I can pick exactly which kind of surprised I am. And as a receiver, looking at a GIF is the difference between understanding what a person is trying to say ("I'm surprised"), and actively feeling that surprise [GIF]. It's better because it engages on a deeper emotional level.
So for the GIF newbies out there, could you share the science behind how a GIF goes viral on GIPHY?
We look at what is trending on Giphy and we have a pretty good idea of what's happening on the internet on any given day. Just a few weeks ago, we saw a meme from Pulp Fiction go viral, in which John Travolta is looking lost in various scenes, and it dominated the searches on Giphy. It also works the other way, where if we think something is cool, we can promote it on Giphy, and a bunch of people end up seeing it.
What has been the impact of mobile devices when it comes to creation and sharing of GIFs?
GIFs make messaging more fun, and the vast majority of messaging happens on mobile. So we see a huge amount of our API traffic coming from mobile messengers (like Facebook's for example).
There are people playing with other file formats for similar content (like .webm, .mp4, animated PNGs, Animated WebP etc). At the same time it has become even easier to share content and mix it into other services. What do you think is the future of such content, both in terms of the technology, as well as the way it's going to be created and used?
Though from a cultural perspective we identify with the GIF as a medium of expression, we need to store all our GIFs in multiple formats and renditions. There are too many services out there that need other formats for us to only work with GIFs.
One of the things we are most excited about is putting the ability to create GIFs into the hands of everyone, regardless of whether they have technical skill. You can see our GIF-making tools at giphy.com/create. Next year we will release many more features that allow people to create graphics in-line in chat. It's going to be fun.
Thanks for talking to us!
Download the Giphy Opera extension and many more fun extensions on the Opera add-ons catalog.
---
---
---