Russian artist shares how she created a browser theme for Opera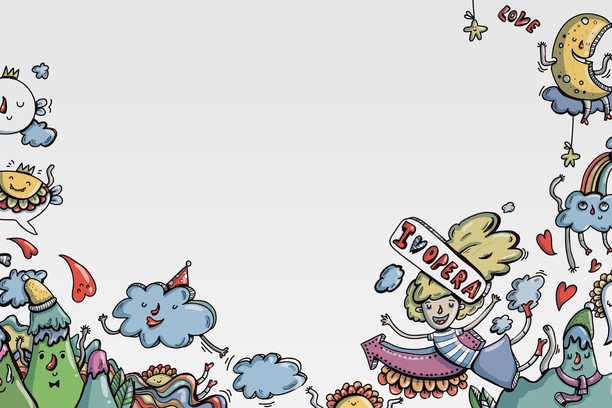 A quick way to customize Opera and give it a personal touch is by choosing a browser theme that matches your style. Did you see the bright and colorful "I love Opera" theme that we recently added to Opera for computers? It was created by Toma Chernoby, a talented artist from Russia. We interviewed her recently to learn more about her art and ask how Opera inspired her.
Toma, please, tell us more about your artworks – what do you create and who do you collaborate with?
In most of my artworks, I show my imaginary world, or rather a kingdom that I named #Ponymarket. It is inhabited by more than 100 unique characters with their own history. Each illustration is a part of one, big plotline.
You can see my illustrations in magazines, restaurant menu cards, shop windows, on some Russian bands' merch, showbills, stickers, mugs, beer decks, and much more.
Who are your partners and collaborators?
By now, I have a few thousand works in my portfolio. My creative headquarters is in St. Petersburg, a truly special city in Russia. Here, my partners range from small cafés and boutique shops to large restaurant chains, from regular people who need some magic to gallery owners who look for new art formats. All of them are very interesting people, and we often stay in touch even when the projects are over.
Now, we can also see a glimpse of your unique style in our browser. What did you want to communicate in the theme you created for Opera?
Mostly I create my illustrations in graphic editors, so I spend a lot of time by the computer every day. The browser theme I created for Opera gives a snapshot of my regular day, with its highs and lows, bright ideas and search for inspiration. I think most freelancers will understand me very well. That's the way you work when you "stream" the whole world through the computer.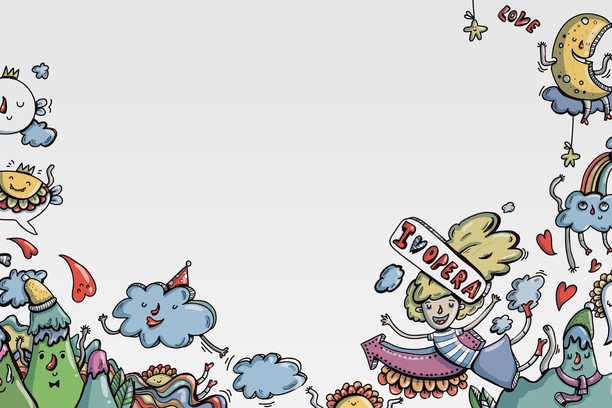 Are you an active user of Opera for computers? Please, tell us more about your experience. How do you feel about the browser?
Of course I use Opera, and I browse a lot! Actually, it's my first conscious choice of a browser. Before I got a chance to collaborate with Opera, I didn't even think that different browsers exist or why one might be better than another. I was just using what was installed on my computer. Bookmarking pages, setting up search engines – I had no idea about these possibilities. But, after I tried Opera, my browsing habits changed a lot.
You know what I love the most in Opera? It's the neat heart icon next to the address bar. It's an amazing solution, and I use it a lot. With its help, I have a perfect browser with beautiful bookmarks for pages I want to get back to.
It's great to hear such feedback! When you tell your friends about Opera, do you highlight some specific benefits- besides the theme created by you? 🙂
More or less everything, or, to be precise, how it all works together. And, definitely my favorite heart, I'm literally in love with it. It's not just practical and convenient, it's also cute. I tried sharing bookmarks with my friends, and that turned out to be a very helpful feature, too.
If Opera was a person, how would you imagine him or her?
Hm… I would picture Opera as my invisible friend – a loyal, perfect friend. One that makes you feel cozy and with whom you can trust your secrets. He will safely keep them in a beautiful way!
Thanks for the interview, Toma! Millions of Opera users have seen your browser theme by now, and we hope they liked it. Good luck with your art!
You can get Toma's browser theme from our add-ons catalog.
---
---
---