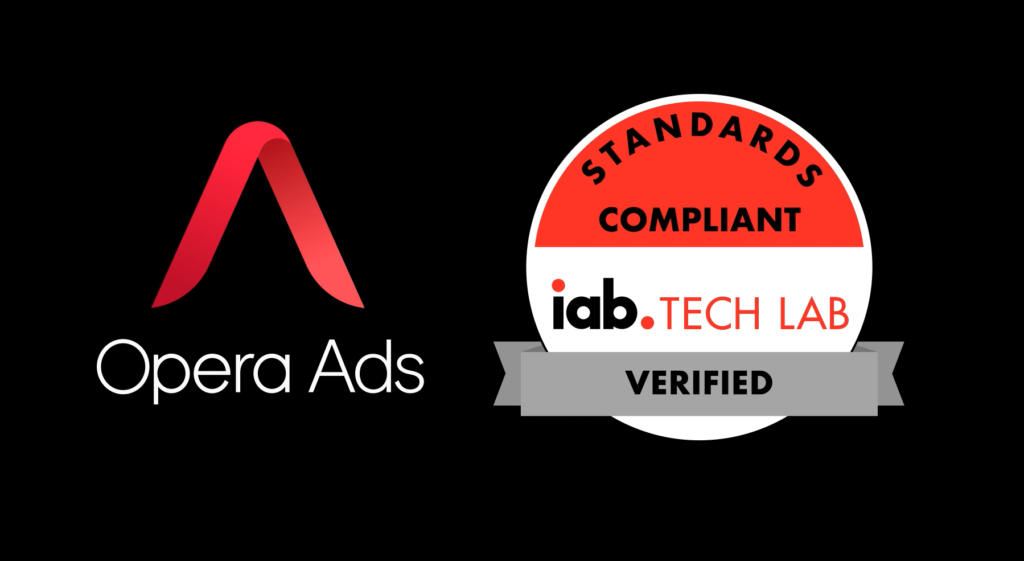 Opera today announced its successful completion of its Open Measurement SDK (OM SDK) certification for Opera Ads from the Interactive Advertising Bureau (IAB) Tech Lab. The certification confirms that Opera Ads adheres to full transparency, third-party viewability and verification of Ad traffic.
The Open Measurement SDK (OM SDK) standards were set up in 2018 by the IAB Tech Lab, in order to simplify the verification measurement of mobile in-app ads and third-party viewability. Compliance with this standard eliminates time-consuming and costly integration of measurement vendors' custom SDKs.
'At Opera Ads we strive to make it as easy as possible for our partners to do business with us. Getting the open measurement certification from IAB enables us to be even more transparent, to offer even more high quality inventory to advertisers and continue on a trajectory of exponential growth,' said Per Wetterdal, EVP Commercial
OM SDK 1.3 includes the latest updates to the common code and libraries that streamline third-party access to measurement data. By integrating the OM SDK, sites and apps can send measurement signals to an API. Measurement providers can then place tags which collect the signals.
Opera Ads' OM SDK 1.3 compliance ensures that more inventory is measured, allowing publishers to offer more high-quality inventory to attract advertisers. Thanks to the comprehensive data-driven reports and campaign insights, advertisers can bid on inventory more confidently, ensuring legitimate investment and brand exposure. The OM SDK is a single-source SDK, which improves the accuracy and performance of the ad performance measurement process.
All the main ad formats are supported, such as banner ads, native ads, and video ads. You can find more information on the IAB Tech Lab website.
About OPERA ADS
Opera Ads reaches and engages millions of Opera users worldwide with innovative, content-based ad experiences within Opera's global inventory and across its portfolio of products. Opera Ads is the platform-of-choice for advertisers seeking to reach a scaled and engaged audience in a highly transparent fashion across the fastest growing mobile digital markets.
About OPERA
Opera is a global web innovator. Opera's browsers, news products and fintech solutions are the trusted choice of more than 380 million users worldwide. Opera is headquartered in Oslo, Norway and listed on the NASDAQ stock exchange (OPRA).
About IAB Tech Lab
Established in 2014, the IAB Technology Laboratory (Tech Lab) is a non-profit consortium that engages a member community globally to develop foundational technology and standards that enable growth and trust in the digital media ecosystem. For more information, please visit https://iabtechlab.com
---
---
---