1 Year Anniversary for Opera Ad Manager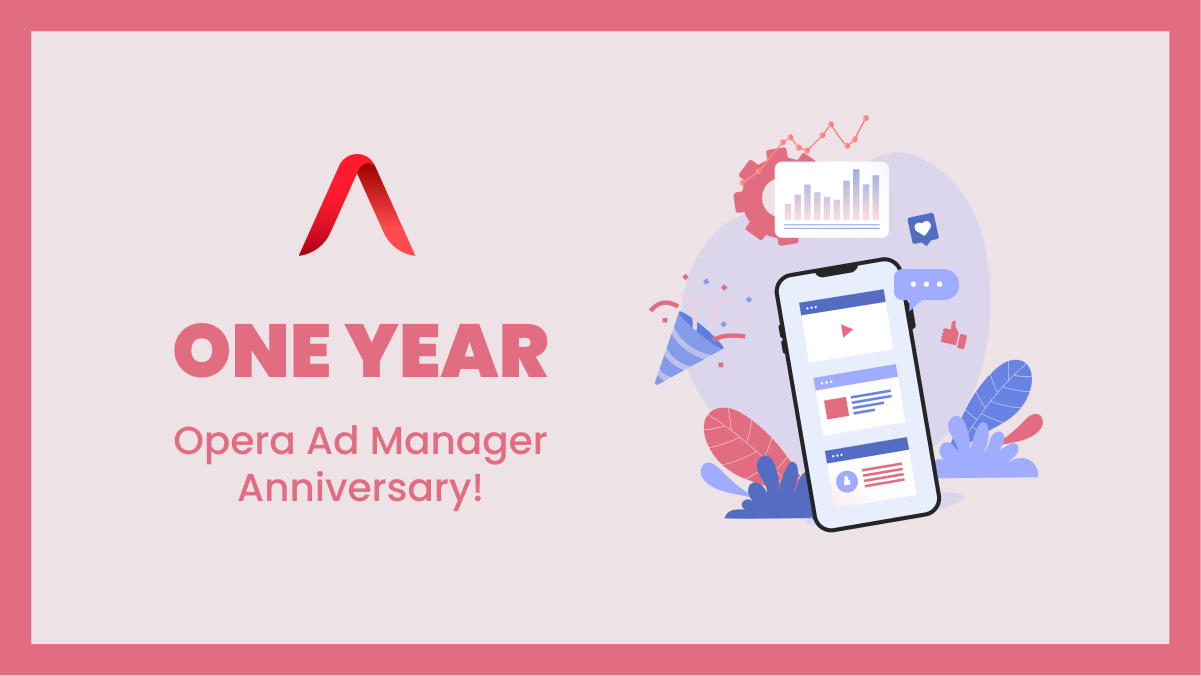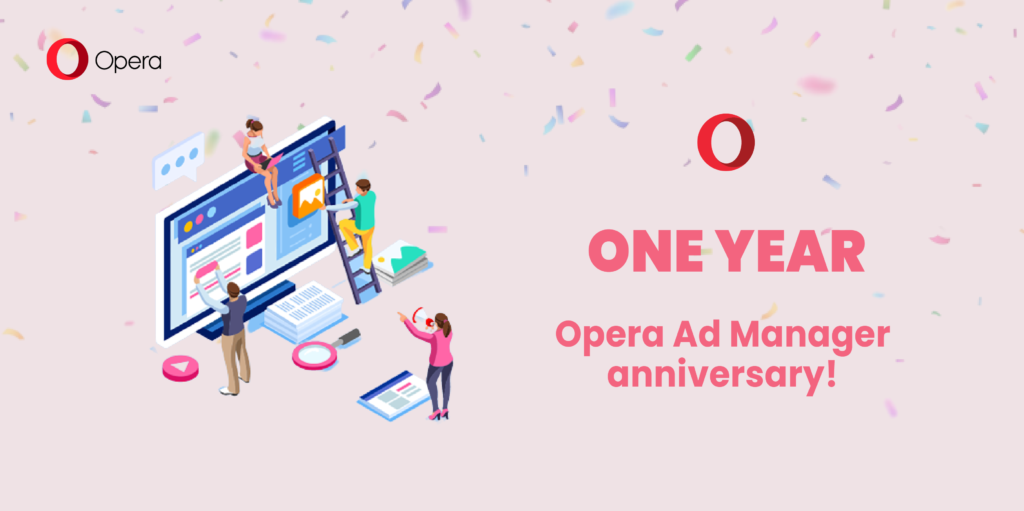 Today, we proudly celebrate the first anniversary of Opera Ad Manager. The platform was launched one year ago as a self-serve advertising tool, powered by DanAds' market-leading self-serve technology.
The portal offers individual businesses and service providers the opportunity to advertise to their ideal audience around the globe, leveraging an easy-to-use interface to access the scaled inventory of Opera's trusted browsers and news apps in the most transparent way.
The automation of advertising operations, from sales to creative management, is vital to increasing efficiency and reducing the duration of end-to-end campaign execution. This functionality allows anyone to convey their message to the right audience, at the perfect time, in the most opportune place.
The three pillars that have driven OAM's success are:
Ease of use: Starting your own campaign has never been simpler thanks to our straight-forward and easily accessible platform. At every stage you can view every available option and play with the variables. This freedom of choice is what makes self-service advertising so popular.

Complete control: Personally control your creatives, scheduling, spending and targeting with fully transparent results. Review the custom reporting and analytics for your campaigns, visualized with online graphs and tables that can be easily exported.

Extensive reach: Unlock and access all the tools you need to reach millions of highly engaged users around the globe.
In the past year, our team has enjoyed its considerable collaboration with clients. Your feedback has helped us shape a seamless user experience that accommodates the needs of each advertiser. In addition, we've revised the minimum budget from $100 to $50, as well as expedited the ad approval process to enable campaign bookings and confirmation in a matter of hours. Our tracking and reporting analytics have also significantly increased user tracking, allowing us to step in and address bottle-necks efficiently when needed.
Looking to the future of SME advertising, self-serve technology is continuing to grow exponentially, ensuring that each advertiser fully comprehends each phase, takes control of it, and maximizes the overall deliverability and campaign success. Opera Ad Manager will always stay ahead of the curve. We are here to stay for long-term success at connecting businesses to their ideal audiences.
Join the club of independent advertisers that benefit from transparent access to the Opera Ads inventory. Create your campaign on admanager.opera.com today!
---
---
---